Want to be part of coffee table photo book?
If you would like to have you & your fur baby photographed and published in our coffee table photo book, apply now and we will get in touch with you shortly
STEP 1 - APPLY BELOW:
Complete the application form below.
STEP 2 - WAIT FOR A CALL:
Once approved, make your donation to secure your position in the book.
STEP 3 - MEET:
Meet with us to design your photo shoot.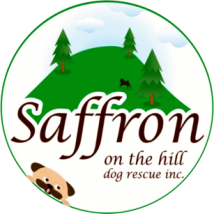 By clicking Proceed, you agree to our Terms and Conditions listed below.
Once your application is received, we will call you for a quick chat to discuss how you would like to appear in the 'LOVE IS...' coffee table book.
...you'll make your donation of $150 to Saffron Dog Rescue and that guarantees you a position in the 'LOVE IS...' Coffee Table Book with a complete photo shoot for you and your fur baby.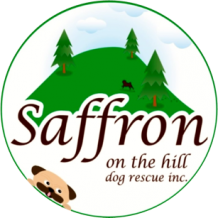 • 100% donated to Saffron Dog Rescue.
• Complete studio photo shoot.
• Including hair & makeup for two.
• Initial design session.
• Cinematic viewing.
• Your favorite photo published in the 'LOVE IS…' Coffee Table Book.
What's included with your donation:
If your application is successful...
Design Consultation - Your experience begins with an in-studio design session. During this session we will custom design the perfect photo shoot for your family, secure your position and text required for 'Love Is...' as well as a tour of the studio to explore different artwork possibilities for you.
Hair & Makeup - Our professional in-house makeup artists will work with you to create your perfect look while you sit back and relax with a coffee. You will feel pampered, spoilt and beautiful!
Photo Shoot - Your photo shoot will be fun, relaxed and completely guided by our experienced photographers bringing out all things we have designed together in your design session – you don't need to know what you're doing or how to pose. Our all female team will guide you into each pose, ensuring that your features are flaunted and those bits you don't like are no where to be seen!
Cinematic Viewing - Directly after your photo shoot, you will see all your gorgeous images in the comfort of our Gold Class style viewing theatre. Firstly, we will look at choosing the perfect image from your shoot for your 'LOVE IS' page in the book. Once you have chosen your photo for the book your photographer will guide you through all the options available and design the perfect collection just for you. We don't do pressure sales, so you can relax and be free to buy as much or as little as you like. You may also pre-purchase your own copy of the 'LOVE IS...' coffee table book.
Get ready for FUN! Your photo shoot is an incredible experience beginning with:


Max & Molly Photography/STUDIOMAX Productions own copyright to all photographs taken and are protected under the Copyright Act 1968. All rights reserved. Should my application be successful I give Max & Molly Photography/STUDIOMAX Productions unrestricted permission to use any images from my photography session for promotional & advertising purposes.
I understand:
1. Entry into "LOVE IS" is via application. Upon approved application a registration fee of $150 per family is required and is non-refundable and non-transferable.
2. Max & Molly Photography/STUDIOMAX Productions forwards the registration fee as a donation to Saffron On The Hill Dog Rescue Inc.
3. It is a condition of entry into "LOVE IS" that all copyright is owned by Max & Molly Photography/STUDIOMAX Productions
4. Registration fee entitles me to one single page spread in the Max & Molly Photography "LOVE IS" coffee table book
5. I understand image/s from my photo shoot will be published in "LOVE IS"
6. Image selection to be published in "LOVE IS" is my choice and made during my purchasing appointment.
7. All photography in "LOVE IS" is by Max & Molly Photography/STUDIOMAX Productions and photography from outside sources is not permitted.
8. Registration fee does not included supply of any images. Images are available for purchase during the purchasing session.
9. "LOVE IS" is available to pre-purchase during the purchasing session for $198
10. Only one photography session can be allocated per family.
11. Only one purchasing session is allocated per photography session. Any additional purchasing session with incur a $150 fee
12. All photography during my session is taken by a Max & Molly Photographer. No other photographs can be taken during photography session and purchasing session. This includes and is not limited to personal smartphones, iPhones and personal cameras.
13. Copying of images in anyway is strictly prohibited.
14. Final layout of "LOVE IS" will be done by the discretion of STUDIOMAX Productions. I forfeit any right to view or approve any printed matter, proofs or advertising.
Copyright © 2018, Max & Molly Pet Photography